Cartagena is prepared to receive you and we are so ready to show you how to celebrate NYE! When it comes round to New Year's Eve in Colombia, Cartagena is, without a doubt, the place everyone wants to be.Whether it is for the gentle sea breeze, the romantic cobbled streets, or the incredible parties put on year after year (or a combination of the three), Cartagena has become the top destination to see in the New Year surrounded by your friends and loved ones. But no New Year's celebration would be complete without a party, right?
Here is where Hi Cartagena steps in. We have compiled the ultimate list of places to see and be seen that, without fail, deliver the most epic parties in town. Some of the NYE parties and dinner feasts are ready to book now. Let us know what plans you have in mind and we are definitely open to offer you the best option according to your plans.
We always offer to have a better idea of which sounds better for you and have you booking the tickets as soon as the party open sales. You will make the countdown with a glass of champagne and celebrate it in a really cool way. If you are looking for some inspiration and haven't booked your flight, get ready and make all the arrangements cause you need to come here for NYE!
Better than perfect, it will be memorable. We are so ready to make it happen!
Goodbye 2020-Welcome 2021 El Baluarte Party
Become a part of Cartagena's history by ringing in the New Year on top of the centuries-old fortified walls that surround the city! This party is equal parts glamorous and fun, while offering clear views of the midnight fireworks. You'll enjoy a typical Cartagenero meal, live music and a DJ. When the clock strikes midnight, get ready to welcome 2020 in Colombian style with loads of champagne and party favors like noise makers and carnival masks.
• Price: 300 USD per adult; 200 USD per child
You should definitely want to take a look at this one! It's a magnificent open bar party in the most amazing rooftop located inside the walled city with a colonial-modern vibe and great people around. You will feel a cool and cartagenian vibe from your arrival. Gourmet dinner, DJ and orchestra included!!!
• Price: 340 USD per adult; 200 USD per child
Welcome 2020 with a bayside party at the Marea by Rausch restaurant. A delicious five-star meal is guaranteed to start the night on a perfect note before toasting to the New Year with a glass of champagne and catching unobstructed views of the midnight fireworks. The rest of the night is yours to enjoy the party with music and dancing with loved ones.
• Price: 250 USD per adult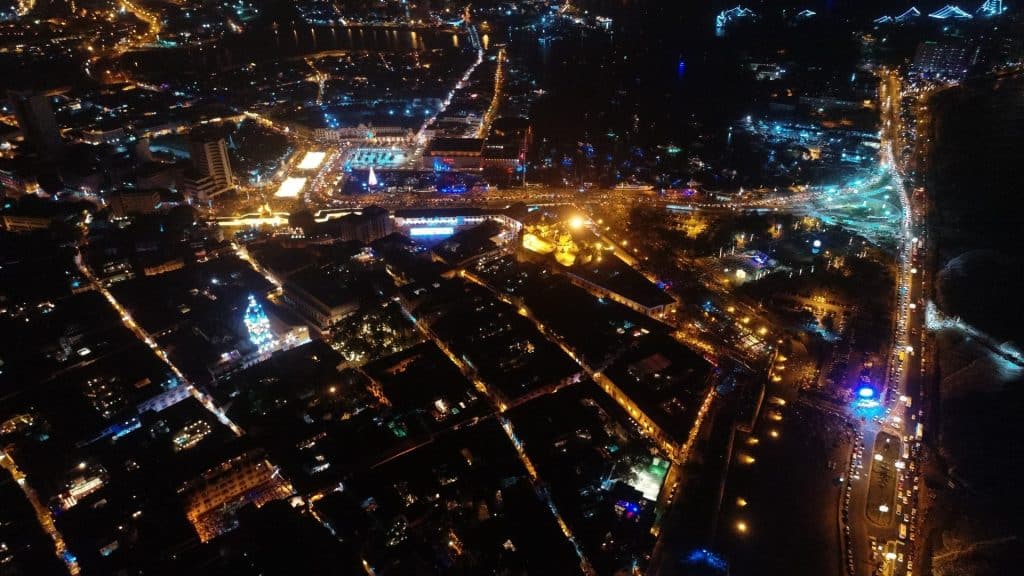 Enjoy three stories of madness in Alquímico at New Year's Eve – a vintage speakeasy-style bar where Mixology is an art that is taken seriously. New Years parties at Alquímico are usually themed and always epic; expect mind-blowingly good food, delicious cocktails, and music good enough to keep you dancing until the small hours of the morning.
• Price: 75 USD per adult (reservation starts at 10:30 PM)
A Cartagena classic and all-around crowd pleaser, Café del Mar is one of the best spots to see the fireworks show with the Caribbean sea as your backdrop. With a resident DJ playing electronic and crossover beats, the atmosphere is always buzzing, and we will make sure you get the best table! Have New Year's dinner under the stars in this totally dreamy open-air location.
• Price: 85USD per adult