There's nothing quite like the feeling of a nibble. Everyone who's ever fished and caught something knows that feeling – that point when suddenly, anything is possible! Come fishing in Cartagena, Colombia with Hi Cartagena travel and relive thbe nibble – on a grand scale.
Whether you're a professional angler or a weekend warrior – or even a complete novice looking for a new thrill – our team can build a fishing trip to suit your skill and tastes exactly.
Famous for its annual Marlin tournament around October – November, Cartagena is well known in angling circles world-wide as one of the top fishing points in South America. With drops from 200 to 2000 feet close to land, anglers regularly pull in black, blue and white Marlin, Wahoo, Barracuda, Sailfish, Dorado, Tuna etc.
Get aboard one of our Hi Cartagena Speedboat – with packages starting at only $550 (half day) and $900(full day) usd with space for up to 5 people, we have everything you need for a great catch. Our boats are fully equipped with all the latest gear for jiggers, lines or drags. We have the rods, the nets, freezers, the ice and even a few cold beer. You don't have to worry about anything but being ready to go. Our captains are all certified mariners with years of experience fishing the local waters – they know all the best spots and can take you where no-one else can.
Cartagena, a city perched coquettishly on a spot where the the exotic Magdalena river meets the Caribbean ocean, with its tropical temperatures and salty breezes, is the perfect spot to go deep-sea fishing. Looking out at the horizon from the bays of Manga or Bocagrande, the sea seems an endless stretch of blue, full of opportunities and experiences to be lived.
Deep-sea fishing is an art, something that our team of professionals have down to a tee. The thrill of fishing is that you never know what you will catch, what great beast lurks beneath your boat; the adrenaline of the nibble on your line is the greatest feeling, but also the tranquility of feeling at one with the ocean, or sharing a beer with friends whilst waiting for "that" moment.
The experience that Hi Cartagena can offer you is unique; we can tailor your experience according to how you want it to be. We work with several tried-and-tested fishing techniques, which are also legally approved by the authorities. Try offshore trolling, where we pull baits behind the boat, at a slow or high speed. Wreck bottom Cartagena fishing is also an excellent and exciting method, taking advantage of the hundreds of shipwrecks around the Cartagena coast, often home to large and exotic species of fish. Whether you want to use live or artificial bait (or both), you are truly in control of your deep-sea experience.
There's nothing quite so satisfying as having caught your own dinner, with the knowledge that it is as fresh as fresh can be, and really makes you feel that the patience and effort of the day is truly worth it.

2018-10-12
We started the weekend in the best way as we took out our great clients for sport fishing. Although we didn't have the best weather we sure had good time, and the catches made it all worth it!
We took our Hi Cartagena Speed boat out on deep water and started trolling. It didn't take more then three minutes until we had our first bite on one of our live baits. What we think was a Barracuda unluckily manage to take a hug chew of the live bait avoiding the big hooks with less then a centimeter.
After changing the half eaten live bait our guide only had time to throw it back into the water as something was on it again. It was almost ridiculous how fast it went. The sound of something on the hook as the reel started to spin on our Penn rod made us all shout out loudly. We started hauling in the big fish… read more
2017-07-01
We took a group of guys out on the water with one of our most experienced captains, and were so happy with the results and the success stories they came back with!
Our team at HiCartagena works with the latest technology, in this case a sonar "fish-finder", which in the past has ensured many a success story, and will almost guarantee that you won't come back empty handed.
With permission to travel up to 30 miles out to sea from Cartagena, we didn't need to go so far in order to catch a real beauty. The guys were relaxed…
SPECIES YOU CAN CATCH HERE. The Caribbean Sea is host to a wide variety of species, of all shapes and sizes. See below for a list of some of the most common ones.
Marlin are an unforgettable and regal species, some as large as 1600 pounds or more. Here you can find black, white and blue Marlin. Best season for Marlin is in December.
The Wahoo fish, just as fun as its name, is one of the most badass fish out there, swimming at a super speedy pace.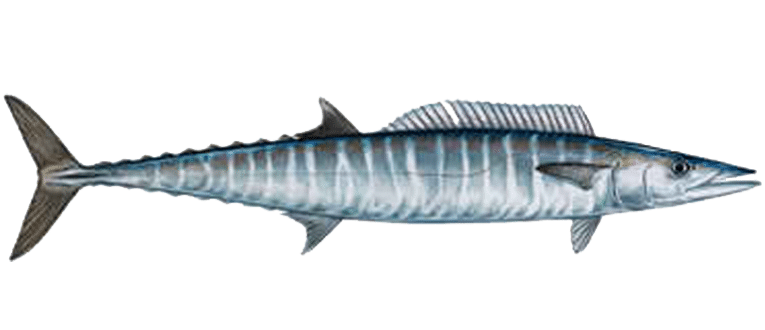 Not only delicious, but fun to catch, as some can reach a length of up to 6 feet long.
Get ready to pull hard! Tunas like to put up a fight, but make a satisfying catch. Not the most common in the bay, it makes an exciting catch if you do get one!
The Mahi-mahi, also known as the dorado or dolphin fish is a beautiful colorful fish, one of the best for the photo op!
The Sierra makes for a pretty light tackle, but this doesn't mean to say that it's an easy catch! Easy on the eye and perfect in a ceviche.
A common catch in the Cartagena bay, the Pargo Rojo (Red Snapper) has razor-sharp teeth and will get your adrenaline pumping, best technique to catch them are by bottom fishing
Groupers can grow to be absolutely ENORMOUS, so you might be lucky enough to pull in a big'un, reaching lengths of up to 2.5 meters, and weighing up to 1000 pounds. The best technique to catch them are by bottom fishing
We use the best equipments to bring in the best catches there is. We have all you'll need for the best fishing experience.
What We Recommend You To bring: